Nestled between New Brunswick and Nova Scotia in eastern Canada, enchanting Prince Edward Island (PEI) presents a unique blend of quaint, rural charm and modern appeal. Enveloped in a rich tapestry of culture, history, and natural beauty, PEI is truly a gem of the Atlantic. The most coveted treasure on this island, however, are the PEI waterfront properties, offering a serene lifestyle imbued with astounding beauty and remarkable value, making PEI real estate an attractive prospect for those seeking a tranquil lifestyle.
BUY A PIECE OF ISLAND PARADISE
Just a few of the reasons that you want to own a piece of Paradise here on PEI
PEI offers the wide open feeling of sandy beaches and sweeping waterfront vistas. Away from the water PEI is characterized by picturesque, rolling pastures and wild flowers
You can't visit PEI without experiencing the rich taste of lobster. PEI is famed for its lobster and community Lobster Dinners and what's a Lobster Dinner without Mussels.
Pictured Crowbush Golf Course is but one of 17 championship level golf courses to be found on PEI. You will never be far away from your next golf game!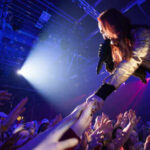 Indian River Festival (classical), Cavendish Beach Festival (country), plus headliner concerts including Elton John, Reba MacIntyre, Bryan Adams, Hedley, Aland Jackson, Toby Keith, Sting and more.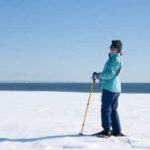 PEI offers a variety of winter recreation. We have cross-country skiing as well as some downhill at Brookvale. Whatever your winter sport you can probably find it on PEI.
PEI has hosted many world class events including the Women's bicyle race, Tour de PEI. We also have many other sporting events as well as having pro hockey and basketball.
Prince Edward Island Coastal Property Guide - Online Edition
I am Ron Barrett, broker and co-owner of Century21 Northumberland Realty. I am well experienced in this area and at your service to make your island waterfront property search stress-free and productive.
This comprehensive guide, expertly published by the Prince Edward Island provincial government, provides an in-depth exploration of the process of buying and building on the PEI coast. From understanding the intricacies of buying waterfront property on the island to a guide detailing what and where you can build on our coastal properties, this guide is an invaluable resource. If you're contemplating purchasing a piece of PEI's breathtaking waterfront real estate, this guide is a must-read. Unearth the secrets of living on PEI's coast and make an informed decision about your future dream home. We warmly welcome you to embark on this journey of discovery with us.
LARGEST REAL ESTATE BRAND IN THE WORLD
Welcome to Prince Edward Island and canadianoceanfront.com. Let me introduce myself. I am Ron Barrett, broker and co-owner of Century21 Northumberland Realty located in Summerside, PEI. I and my team of 30+ PEI REALTORS® cover your entire real estate needs island-wide. This website is an introduction to PEI and the amazing opportunities that our real estate market affords, particularly in the genre of waterfront real estate. Whether you are looking for a summer home, a year round waterfront resident or a piece of waterfront land ready to build your dream home I can help you find what you are looking for at a price you can afford.
I love working in real estate and I am ready to help you in any way I can to find your dream PEI Waterfront Property.
Frequently Asked Questions
Some questions and answers concerning the purchase of waterfront land by non-islanders on Prince Edward Island (PEI) and the Island Regulatory and Appeals Commission (IRAC) process